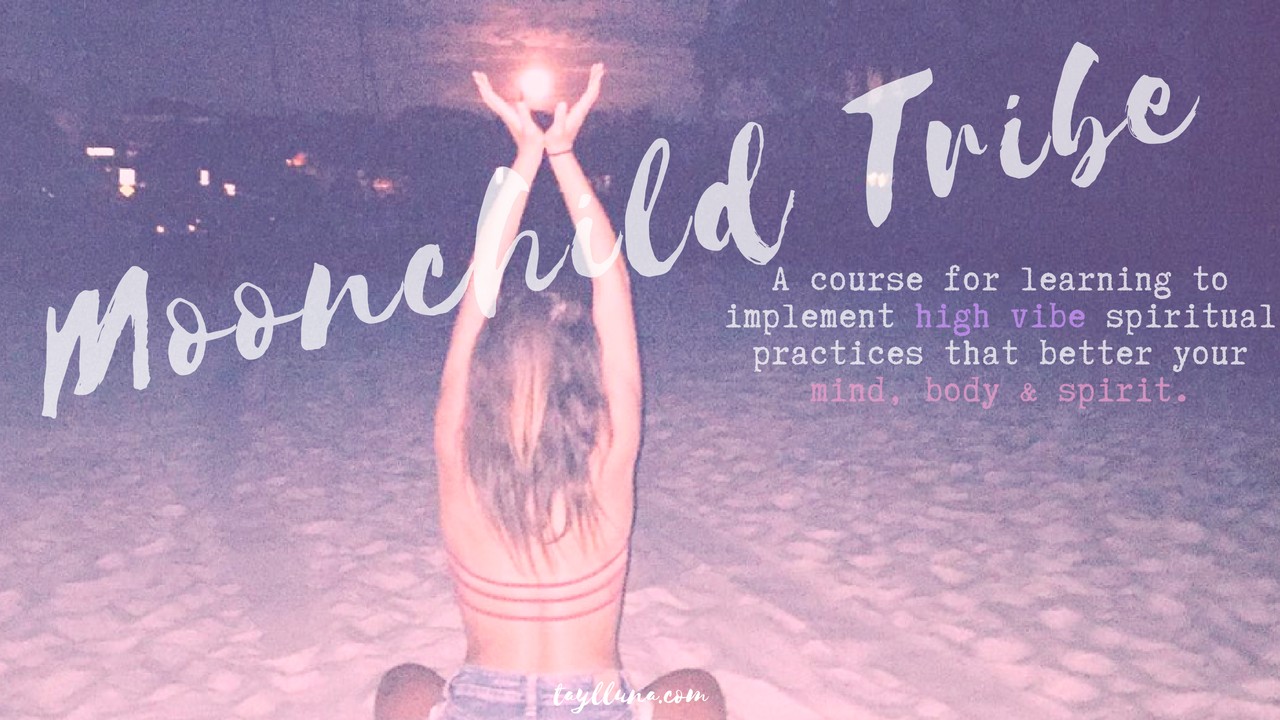 Welcome to Taylluna's Brand Spankin' New Moonchild Tribe spirituality course!
This course is for ANYONE who's ready to take their spiritual practice to the next level. Learn how to implement high vibe spiritual practices into your everyday life that better your mind, body & spirit.
Each lesson is completely DONATION based, so pay what you can, and get ready to dive right into Taylluna's world, and her teachings! You will be taken through lessons for meditation, yoga, creating a sacred space, and more!
Once you're registered, the material is yours, forever! It can be accessed from your computer, tablet or phone, anytime, anywhere.
Let's get you started! Making the commitment to change your life is only a click away! See you on the inside!